history
A historic property in the heart of Rome
history
A historic property in the heart of Rome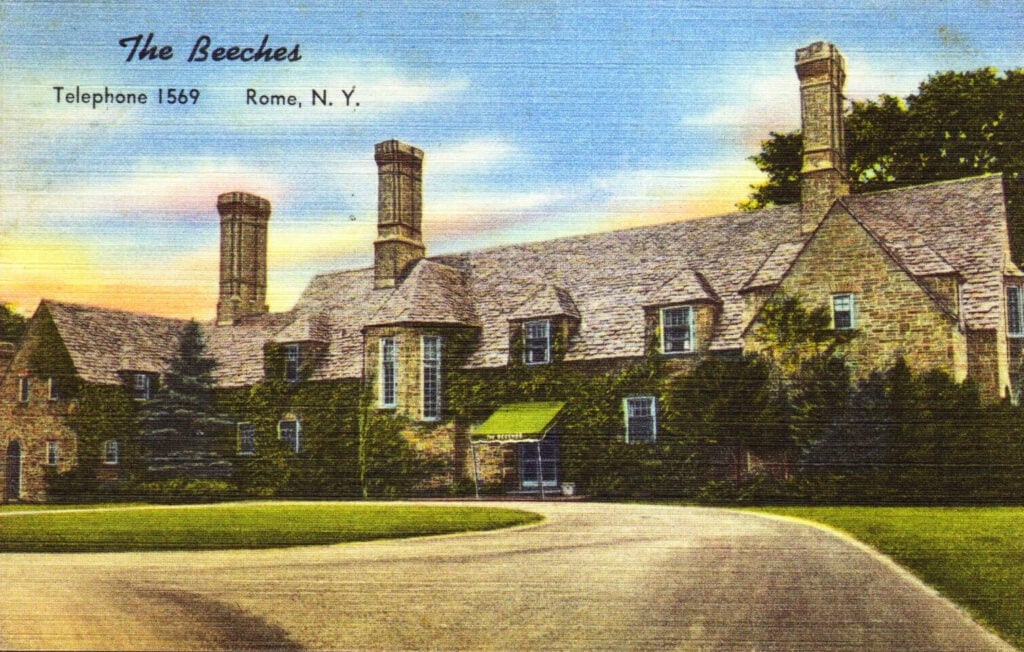 A beautiful site for a distinguished family
The estate known as The Beeches was designed and constructed between 1915 and 1924 by Frank Potter as a residence for his family. The 52-acre property was selected for its beauty and elevation, outstanding views of the Rome countryside, and easy access to the bustling city of Rome. It was named The Beeches in tribute to the stately beech trees on the property. Mr. Potter was a successful inventor of numerous technologies used in medicine and communications, including the telephone. He was the very successful head of Rome Wire Co., and a prominent Rome citizen.
Stone mansion house
The estate's architect, Harry Sternfeld, also designed Philadelphia's city hall, post office, and other public and private buildings, and was the city planner for Rome from 1928–1934. The main residence, built from Verona stone, included 13 rooms, built by fine craftsmen from around the country from the highest quality materials. Ornate, hand-crafted iron sconces, chandeliers, and other decorative pieces were designed and cast on site, the highlight being the dramatic chandelier in the main room. Artist Carlo Ciampaglia painted the beautiful decorations across the ceiling and beams in several rooms. Across the main beam in what is now the board room, it reads "The fields are lovelier than paved streets, the great forests than walls of brick. Oaks and elms are more poetic than steeples and chimneys, in the country is idea of home."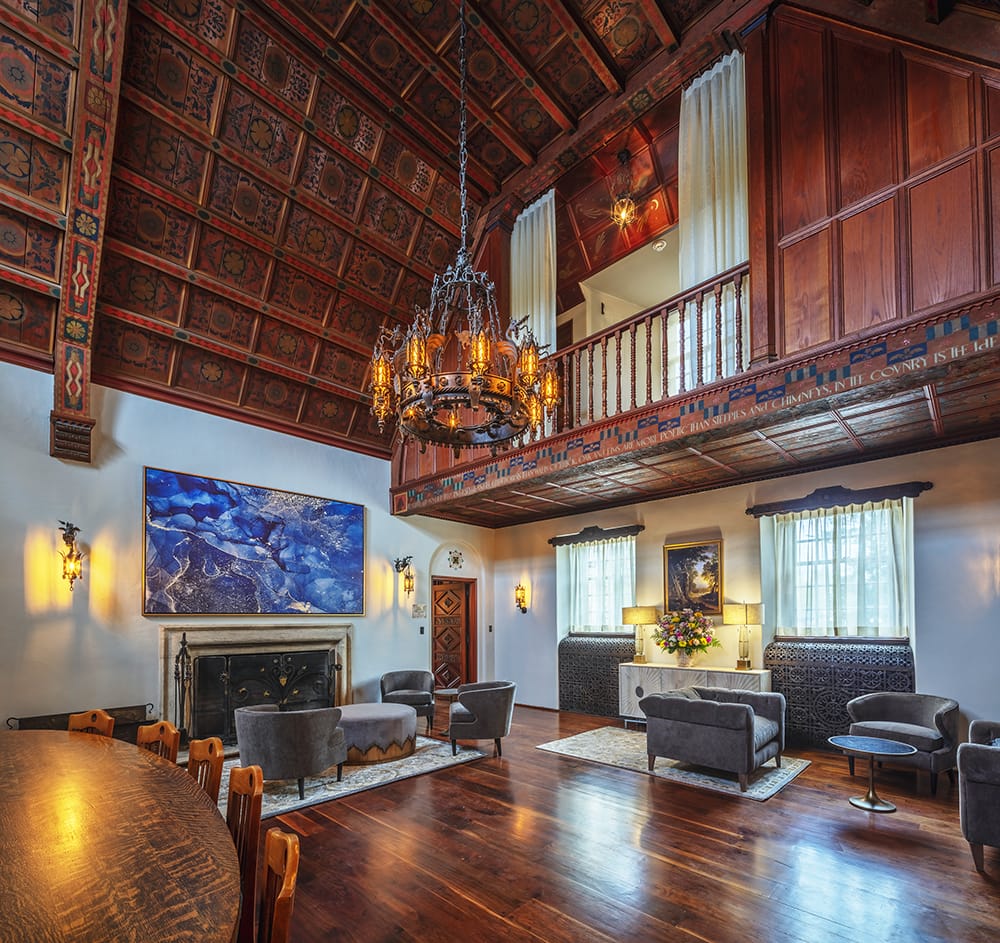 From residence to restaurant and inn
In 1949, Michelina Destito and her sons, Orrie, Pat, and Rosie, purchased the property from the Potters with the dream of founding a new restaurant. The family had successfully run the Savoy restaurant in downtown Rome since 1908 and was well known in the area for their delicious food and outstanding service. La Taverna restaurant at the Beeches featured authentic Italian food and a warm, homey atmosphere. Many lavish dinners and events were staged throughout the years and the venue earned a reputation across the region as a top destination.
Expansion and growth
With the success of the restaurant, the Destito family added a large banquet hall facility to the rear of the mansion house in the 1950s and built the Inn at the Beeches in 1955. For more than 60 years, The Beeches was known across the northeast as a destination vacation to stay, eat, and enjoy life. The banquet facility, restaurant, and inn closed at the end of 2018.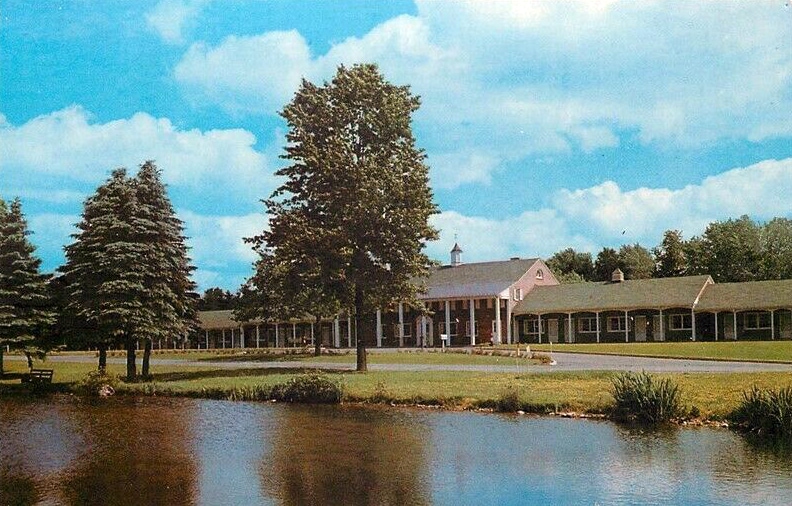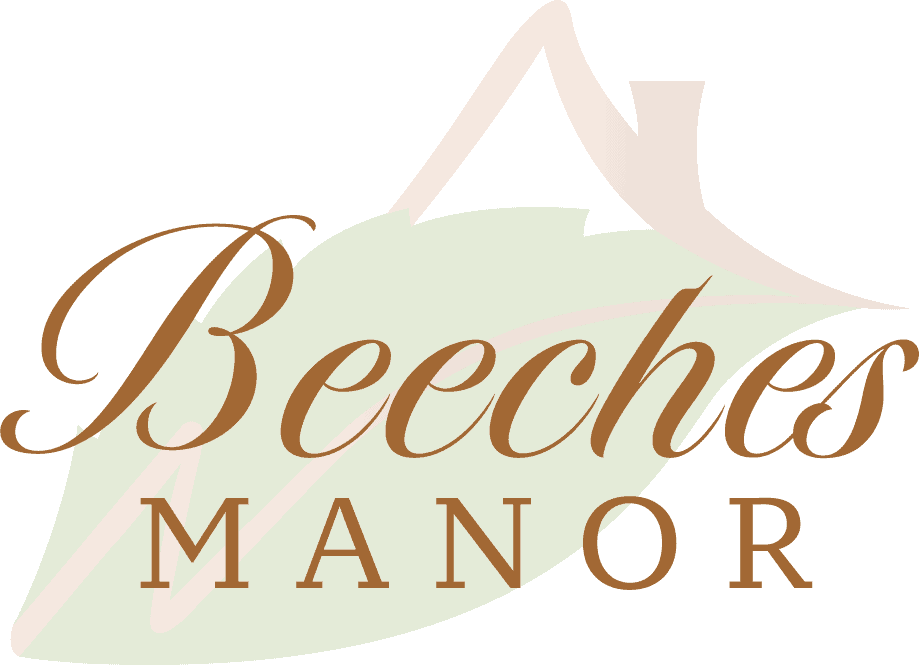 The new Beeches Manor
In 2021, Nascentia Health purchased the historic Beeches property, with the goal of restoring the mansion house back to a community amenity, while updating the overall property's primary use as an active adult residential community. Phase 1 included careful restoration of the main floor of the historic mansion, now called Beeches Manor, and significant renovation of the venue space. Renovations to the 2nd floor of the mansion will happen next, along with conversion of the inn to new senior housing.